Congratulations to all our competitors in last Sunday's (24th Feb) Scór County final in Allenwood GAA.
While we would always like to see all of our clubs take part, it was great to see representatives there from 9 of our clubs. Fair play dóibh:
– Allenwood
– Éire Óg Corra Choill
– Cappagh
– Milltown
– Maynooth
– Rathcoffey
– St. Lawrences
– Naas
– Celbridge
Comhgairdeas mór to our champions on the night, who will go on to represent club and county in the Leinster Final in the Wexford Opera House on Sunday 10th March.
Your county is behind you!
A special congratulations to Milltown, who have won Club of the Year for the 3rd year running.
Rince Foirne:           Milltown
Liam Mulpeter, Sinéad Sheerin, Terence Martin, Valerie Donovan, Rory Donohue, Breda McHale, Peter Dunne, Catherine O Connor
Amhránaíocht Aonair:  Cappagh
Frank Roche
Athriseoireacht:      Cappagh
Liam McDonnell
Bailéad Ghrúpa:      Eire Óg Corra Choill
Nicole Dempsey, Billy Carey, Nicola Moran
Léiriú:                         Milltown
Shane Shannon, Noel Shannon, Tom Malone, Paul Delahunty, Elaine Breslin, Petronella Curran, Michelle O Hara
Rince Seit:                 Maynooth

Aisling Carr, Olivia Carton, Ciara Condron, Aoife O Shea, Siobhán McNutt, Nicola Fitzsimmons, Síofra Dunne, Rachel Wright
Tráth na gCeist:       Allenwood
Seán Malone, Paud Malone, Brian Malone, Morgan O Callaghan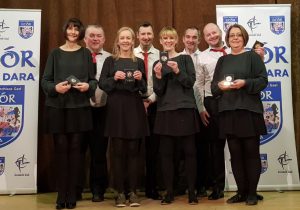 Milltown's Céilí Dancers

Cappagh's Frank Roche, Solo Singing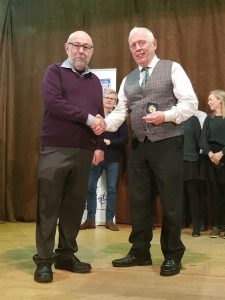 Cappagh's Liam McDonnell, Recitation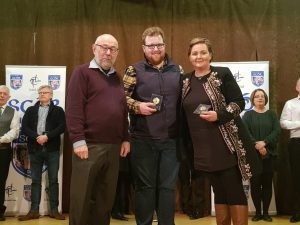 Éire Óg Corra Choill's Ballad Group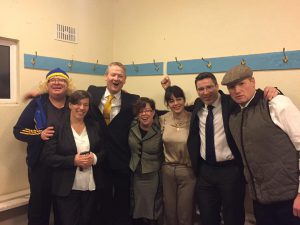 Milltown's Léiriú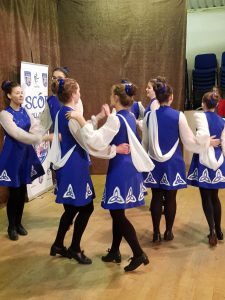 Maynooth's Set Dancers

Allenwood's Quiz Team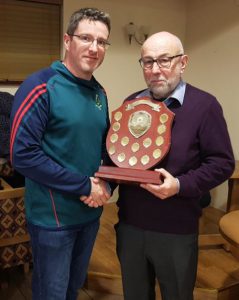 Milltown – Club of the Year