The Kildare Under 21 team for round 1 of the Peter McNulty Tournament.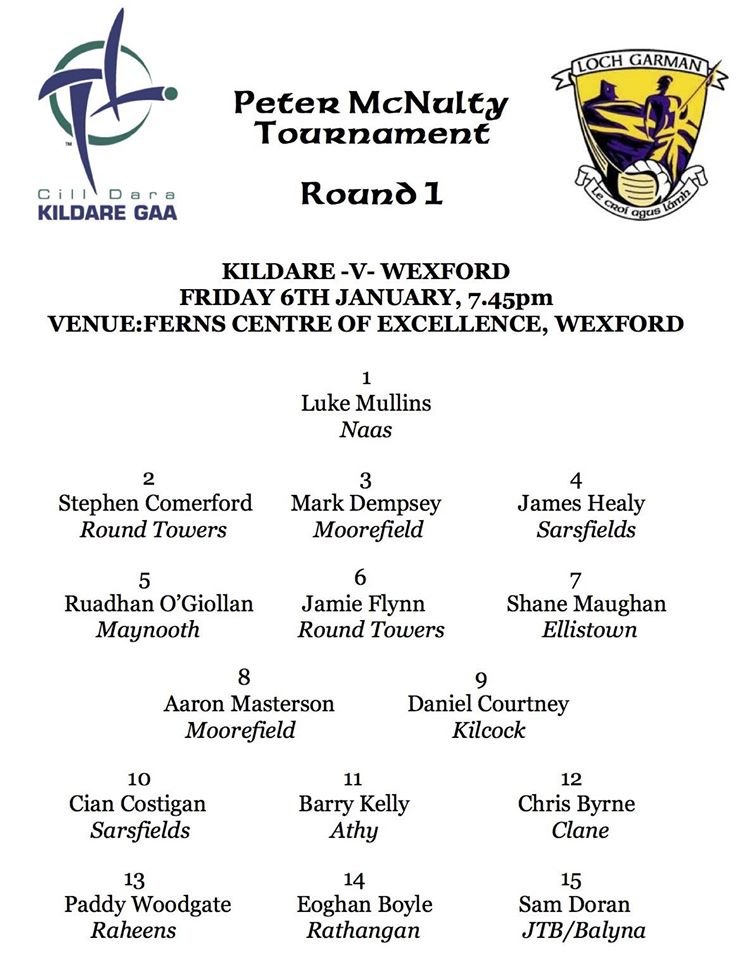 Result:
Kildare 1-10
Wexford 1-07
Scorers: Sam Doran 1-00, Paddy Woodgate 0-03, Eoghan Boyle 0-02, Barry Kelly 0-01, Cian Costigan 0-01, Ian Meehan 0-02, Ruadhan O'Giollan 0-01
Kildare: Luke Mullins, Stephen Comerford, Mark Dempsey, James Healy, Rudhan O'Giollan, Jamie Flynn, Shane Maughan, Aaron Masterson, Daniel Courtney, Cian Costigan, Barry Kelly, Chris Byrne, Paddy Woodgate, Eoghan Boyle, Sam Doran.
Subs: Jack Robinson for Sam Doran, Danny O'Sullivan for Eoghan Boyle, Kevin Foley for Chris Byrne, Ian Meehan for Cian Costigan.