Kildare GAA partners with Dundara Television & Media as Public Relations, Media & Commercial partner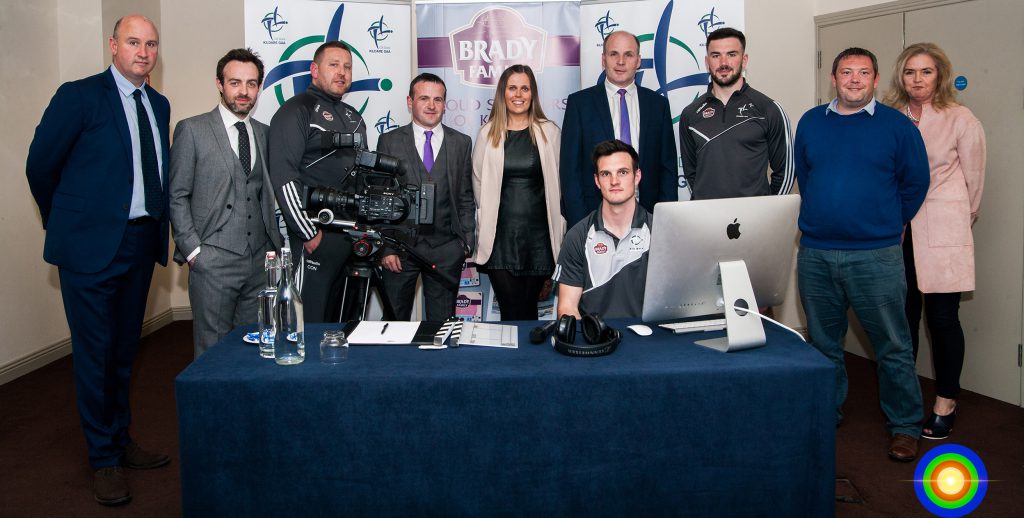 Kildare GAA are delighted to announce Kildare company, Dundara Television & Media, as our new Public Relations, Media and Commercial partner over the next two years. This partnership will enhance Kildare GAA's current media and marketing presence and will facilitate the development of innovative new strategies to engage with our increasing population across our County and beyond.
Enda Grace, owner of Dundara Television and Media, an Allenwood native and lifelong supporter of Kildare GAA, expressed his excitement regarding this partnership. Enda is confident that Dundara Television and Media are uniquely placed to assist organisations like Kildare GAA to get in front of their fans in a way that really adds value to their brand. From Enda's perspective, being partnered with Kildare GAA, his home county, and delivering added capability across several important functional areas is a real bonus.
Welcoming this sponsorship deal which is worth services to the value of €100,000 over the two years, Ger Donnelly, Chairman of Kildare GAA County Board reaffirmed the importance of continually adding value to our sporting and cultural brand and establishing a connection with our developing population. This is a very exciting time for Kildare GAA and Ger expressed his excitement regarding potential initiatives for Kildare GAA within this partnership with Dundara Television & Media. In Kildare, we're fortunate to have a strong TV production company like Dundara, and Kildare GAA look forward to working with them over the next two years to give our supporters the best fan experience possible, both on and off the pitch.
Over the course of this partnership, Dundara will produce video content for Kildare GAA's social media platforms and TV broadcast, provide expertise and guidance in the creation of a new Marketing Internship Programme for Kildare GAA and deliver a training workshop for our Club PRO's as they carry out their important role within their respective communities. This workshop will involve training for our club volunteers whereby Dundara will train users how to film and edit a video using just a smartphone. The establishment of a new Marketing Internship Programme will provide third level students and graduates with relevant industry experience, supervised by Dundara and Kildare GAA, in support of both our PR and Commercial functions.
The announcement of the partnership comes ahead of Kildare's first game in the All-Ireland Senior Football Championship in Tullamore on Sunday 4th of June.