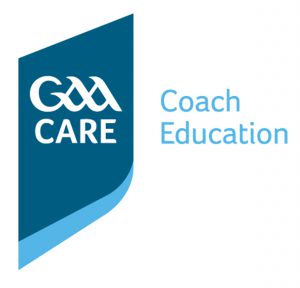 Kildare Gaa Coaching & Games will run Foundation Courses in both Football and Hurling through the Gaa elearning online system. In order to register for these courses please follow the steps below :
Kildare GAA Online Foundation Enrolment – Step By Step Guide
In order to access the online course you must do the following:
Note: By following all the steps below you can't go wrong.
Visit http://learning.gaa.ie/
Click "Register" in the top right-hand corner

In the unlikely event that you are already registered on this website please jump ahead to point 6 then 7 then 12 and continue from there)

Complete the Registration Form

If you are asked for "Registration Type" select "Without GAA Membership Number"

Click "Create My New Account"
You will be sent an email which you must open and click the link so as to "Confirm Your New Account"
Click "Login" or revisit http://learning.gaa.ie/ and click "Login" in the top right-hand corner
Put in your email address as your Username, enter your password and click "Login"
Read or don't read…! the "Site Policy Agreement" and click "Yes" to continue
Complete the form with the fields marked with a red asterisk *
Click "Update Profile"
You will now be taken back to the homepage
Click the "Elearning" tab (Black box with a computer screen in it on the right-hand side)
Click the "Coach" tab
Click "Leinster" on the map
Click "KILDARE" on the map
Click the "Elearning" tab
Click "KILDARE"
Click "Enrol Me"
You have now entered the course so in order to complete the course each module must be completed in order by clicking the module name beside the yellow box – there are 6 modules & a Conclusion (modules 8, 9 & 10 are completed by me on sign off).
THE ONLINE ELEMENT OF THESE COURSES MUST BE COMPLETED BY FRI 2OTH OCT IN ORDER TO TAKE PART IN THE PRACTICAL ELEMENTS WHICH WILL TAKE PLACE IN HAWKFIELD ON SAT 4TH NOV 2017.
For any queries please contact Declan O Toole by email (declan.otoole.gda.kildare@gaa.ie)