KILDARE GAA ANNUAL DEVELOPMENT SQUAD GOLF FUNDRAISER 2020 WINNERS
Kildare Coaching & Games would like to thank our sponsors, clubs & players for their support of our Annual Development Squads Golf Fundraiser on Friday 24th July.
Once again, the day was a huge success and we would like to thank everyone for their continued support to Kildare GAA Coaching & Games. Thanks to Newbridge Golf Club for their fantastic hospitality.
A special mention to Croí Laighean Credit Union for their sponsorship of the event.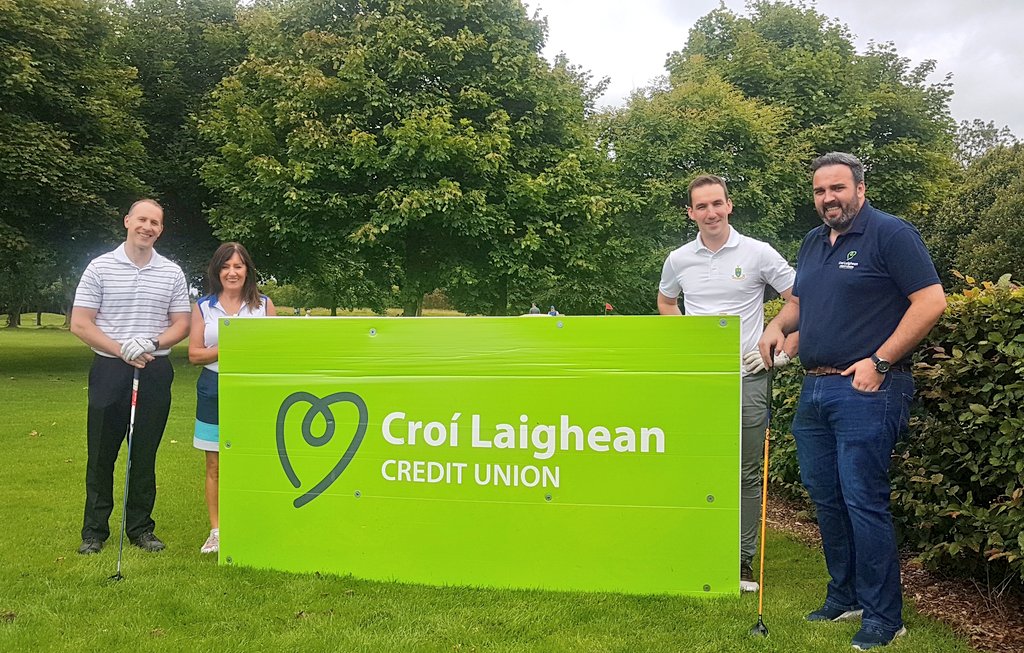 Congratulations to all the prize winners:
4 BALL K CLUB – Keith Grimes (Sallins GAA)
4 BALL GLASSON  – Alan Rawlins (Tom Cross's Team)
4 BALL PALMERSTOWN – John O' Rourke
4 BALL BRAY  – Sean Dempsey (Sarsfields GAA)
4 BALL THE HERITAGE – John Lowry (Clogherinkoe GAA)
4 BALL BUNCLODY – Barry O' Donnell
4 BALL ST HELEN'S BAY – Jim McMullen
4 BALL MOYVALLEY – Anthony Mallon (Joe Mallon Motors)
4 BALL KILLEEN – Darren Hall (Manguard Plus)
4 BALL ROYAL CURRAGH – Daryl Litton (Mick Holligan's Team)
4 BALL LUCAN – Declan Jacob (Declan Jacob 1)
4 BALL TULFARRIS – Colm Aungier
4 BALL ESKER HILLS – David Jordan
4 BALL BEECH PARK – John Cooney (Johnstownbridge GAA)
4 BALL NEWLANDS – Paul Darling (Declan Jacob 2)
4 BALL ROSSLARE – Aidan Minnock (Maynooth GAA)
4 BALL MILLICENT – John Hill
4 BALL KILKEA – Peter Earley (Monasterevan GAA)
4 BALL RATHSALLAGH – Robbie Reilly
4 BALL COOLLATTIN – Sean McGovern (Athy GAA)
4 BALL NAAS – Liam Dolan (Eire Og Corra Choill Hurling)
4 BALL CASTLEWARDEN – Alan Kavanagh
4 BALL FAITHLEGG – John Delmer
4 BALL ELMGREEN – Ian McLoughlin (EMS Copiers)
4 BALL CITYWEST – Stuart Patchell
4 BALL EDENDERRY – Shane Campbell (Brian Dempsey's Team)
4 BALL GRANGE CASTLE – Camillus Walsh
4 BALL ATHY – Pat Beirne
4 BALL WOODBROOK – Ciana Ennis
4 BALL CILL DARA – Morgan Lalor (Osborne Solicitors Team)
4 BALL STACKSTOWN – Dermot O' Toole (St.Laurences GAA)
4 BALL CRADDOCKSTOWN – Shane Cooke
4 BALL NEWBRIDGE – Jim Hanafin (Cumann na mBunscoil)
4 BALL BLACK BUSH – Pat Ryan (Leixlip GAA)
4 BALL ABBEYLEIX – Ian Conway (Athgarvan GAA)
4 BALL SILLOGE PARK – Mick Crean (Confey GAA)
4 BALL KILCOCK – Paud Malone
4 BALL THE HEATH – Seamus Wilson (Ellistown GAA)
NEAREST THE PIN PRIZES –3rd; Pat Hogan (Rathcoffey GAA) 14th; Robbie Reilly
LONGEST DRIVES  7th – Liam Power (Eire Og Corra Choill) 17th – Barry O' Donnell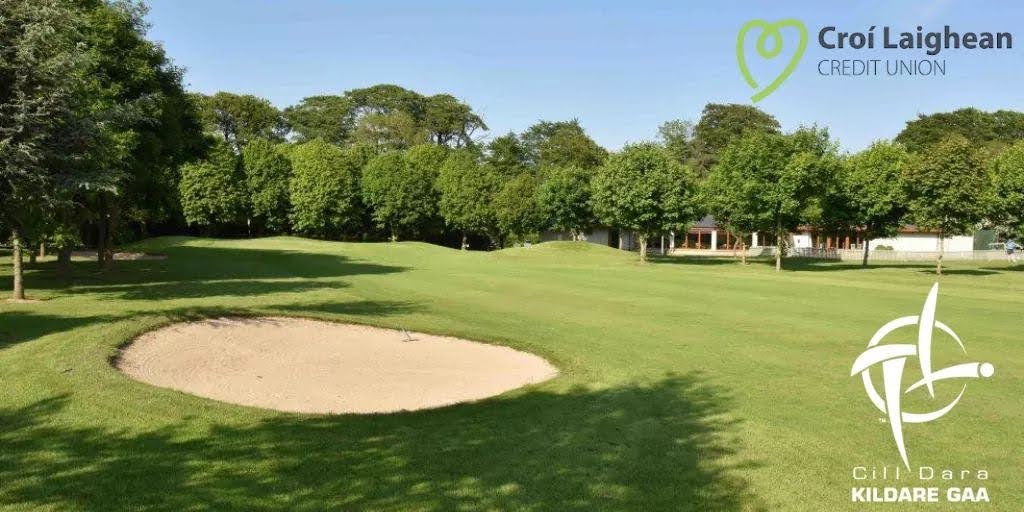 Thanks to the following for their kind sponsorship at our Development Squads Golf Fundraiser 2020
| | | |
| --- | --- | --- |
| Abbeyfieldfarm.com | Cherish Childcare Castledermot | Enzo's Pasta Pizza Clane |
| Abbeyleix Golf Club | Cill Dara Golf Club | Esker Hills Golf Club |
| Accountancy School.ie | Citywest Golf Club | ETS Ltd |
| AJ Car Sales Sallins | Clane GAA Club | Faithlegg Golf Club |
| Alan Dunney | Clare Civil Engineering LTD | Felix Murphy Golf Professional |
| Allen & O' Donnell Ltd | Clarke Family St.Laurences | Flanagan's Bar & Carry Out Newbridge |
| Allenwood GAA Club | Clogherinkoe GAA Club | Fletcher's Pub Naas |
| Ardclough GAA Club | Clubbook Gaa | Foot Golf Kildare |
| Atak Sports | Club Energise | Frank Hanniffy Carpentry & Construction |
| Athgarvan GAA Club | Coill Dubh Hurling Club | Frank McMahon & Co A/C's |
| Athy GAA Club | Colgan Sports Naas | French Estates |
| Athy Golf Club | College Rise Development | Gaeltec Utilities |
| Auxilia Consultants | Colm Farrell Johnstownbridge | Gallagher Family Celbridge |
| Ballykelly GAA Club | Colm & Catherine Moriarty | Glasson Golf Club |
| Ballymore GAA Club | Colm Nolan & Associates | Glen Robinson Golf Professional |
| Ballyteague GAA Club | Confey Electrical | Glenroyal Hotel & Leisure Maynooth |
| Balyna GAA Club | Confey Gaa Club | Grace Family Carbury |
| BAM Construction | Cooke's of Caragh | Grange Castle Golf Club |
| Beech Park Golf Club | Coollattin Golf Club | Grangenolvin GAA Club |
| Bernard J Durkan TD | Craddockstown Golf Club | Guerin Family Naas |
| Bewley's Coffee | Croi Laighean | Harrigan's Bar & Restaurant Newbridge |
| Black Bush Golf Club | Cross Centra Roseberry Hill Newbridge | Haven Hire |
| Boran Packaging | Cubematch Ireland Ltd | Heritage Golf Club |
| Bradley Family Maynooth | Cul Sliotars | Highfield Golf Club |
| Brady Family Ham | Cullen Kitchen's Prosperous | Hollywood Lakes Golf Club |
| Bray Golf Club | Curran HR Consultancy Ltd | Howard Instrumentation Ltd |
| Britvic Plc | Des Healy | Hydraquip Ltd |
| Broadford Hurling Club | Digby Bridge Sand & Gravel | Irish Life |
| Bunclody Golf Club | Discount Tiles | Jameson Family Eadestown |
| Cahill Entertainment | Donal Keane Ltd | JJ Mahon & Sons Ltd Kildare Town |
| Cappagh GAA Club | Dudwall Family Moorefield | Joe Fox Plant & Tool Hire Newbridge |
| Caragh GAA Club | Eadestown GAA Club | Joe Mallon Motors Naas |
| Carbury GAA Club | Eddie Rocket's Naas & Newbridge | Joe Mallon Motors Portlaoise |
| Casey Trailers | Edenderry Golf Club | Joey's Play Centre Naas |
| Castledermot GAA Club | Eire Óg/Corra Choill Hurling Club | Johnny Enright |
| Castlemitchell GAA Club | Ellistown GAA Club | John Whyte Kilcullen |
| Castlewarden Golf Club | Elmgreen Golf Club | Johnstownbridge GAA Club |
| Celbridge GAA Club | EMS Copiers | Jones Engineering Group |
| | | |
| --- | --- | --- |
| Jordan's Centra Stores | Monasterevin GAA Club | Rosslare Golf Club |
| JTG Financial Services | Monread Dental | Round Towers  GAA Club |
| K Club | Mooney Byrne Family | Royal Curragh Golf Club |
| Kavanagh's Pub Naas | Moore Family Naas | Sallins GAA Club |
| Keadeen Hotel Newbridge | Moorefield GAA Club | Sarsfields GAA Club |
| Kilcock GAA Club | Moran's Crash Repairs Prosperous | Screen-SPE |
| Kilcock Golf Club | Moyvalley Golf Club | Sean Dunne Pharmapac |
| Kilcullen GAA Club | Murphy's Bar Blessington | Sean Taaffe Sand & Gravel Ltd |
| Kildare Bathroom Company | Naas GAA Club | Sharkey Lifting Company |
| Kildare Sports Partnership | Naas Golf Club | Sharp Group Fire & Security |
| Kilkea Castle Golf Club | Naas Oil Ltd | Shay Dowling Carpets |
| Kill GAA Club | Nealon Family Leixlip | Silken Thomas |
| Killashee Hotel & Leisure Centre | Newbridge Golf Club | Silloge Park Golf Club |
| Killeen Golf Club | N.E.W Electrical Naas | Smullen Family Allenwood |
| Knight Frank, Dublin | Newlands Golf Club | St. Helen's Bay Golf Resort |
| KPC Consultancy | Nolan Butchers Kilcullen | St. Kevin's GAA Club |
| Laragh Sports Turf Services | Nurney GAA Club | St. Laurences GAA Club |
| Lavelle CS Ltd | O' Gorman, Brannigan & Purtill A/c's | Stackstown Golf Club |
| Leinster Leader | OKM Trailers | Stonewood Homes Ltd Prosperous |
| Leixlip GAA Club | Oliver Reilly Funeral Directors | Straffan GAA Club |
| Life Credit Union | O' Meara Family Maynooth | Suncroft GAA Club |
| Lily O'Brien Chocolates | O' Neill Family Maynooth | Swans on the Green Naas |
| Long Accountants Limited Newbridge | O' Rourke Family Naas | Texaco Spar Allenwood |
| Lucan Golf Club | Osborne Solicitors Naas | The Clinic Naas |
| Mahon Family Maynooth | Palmerstown House Golf Club | The Crossings Motor Centre Naas |
| Malahide Golf Club | Patsy Power | The Harp Bar Ballitore |
| Manguard Plus | Paul Qualter Maynooth | The Heath Golf Club |
| Martin Heydon TD | Philip McCormack Plant Hire Clane | The Inn at Milltown |
| Maynooth GAA Club | Pixel Press | The Star |
| Maynooth University | Plan B Life | TIDL Insulation Solutions |
| McDonnells Bar Newbridge | Power Family Maynooth | Tom Cross Bus Hire |
| McKenna Family Kilcock | Raheens GAA Club | Traveller's Rest  Bar |
| McKenna Sports | Rathangan GAA Club | Tulfarris Golf Club |
| McNally Family Johnstownbridge | Rathcoffey GAA Club | Twomilehouse GAA Club |
| MDC Physiotherapy | Rathsallagh Golf Club | Veolia Ltd |
| Millelec Ltd | ReiMal Construction | Westmanstown Golf Club |
| Millicent Golf Club | Rheban GAA Club | Willie Keatley St.Laurences |
| Milltown GAA Club | Robertstown GAA Club | Woodbrook Golf Club |