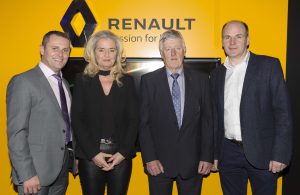 Congratulations to our sponsor Joe Mallon Motors Renault who celebrated their 30th Anniversary over the weekend.
We were delighted to be involved in their celebrations on Friday night.
Well done to our models who took part in the Style Games fashion show.
Best wishes to Joe, Anthony, Philip and all the staff in the future!