Please look below for all the Kildare Handball news:
All Ireland Handball Winners 2017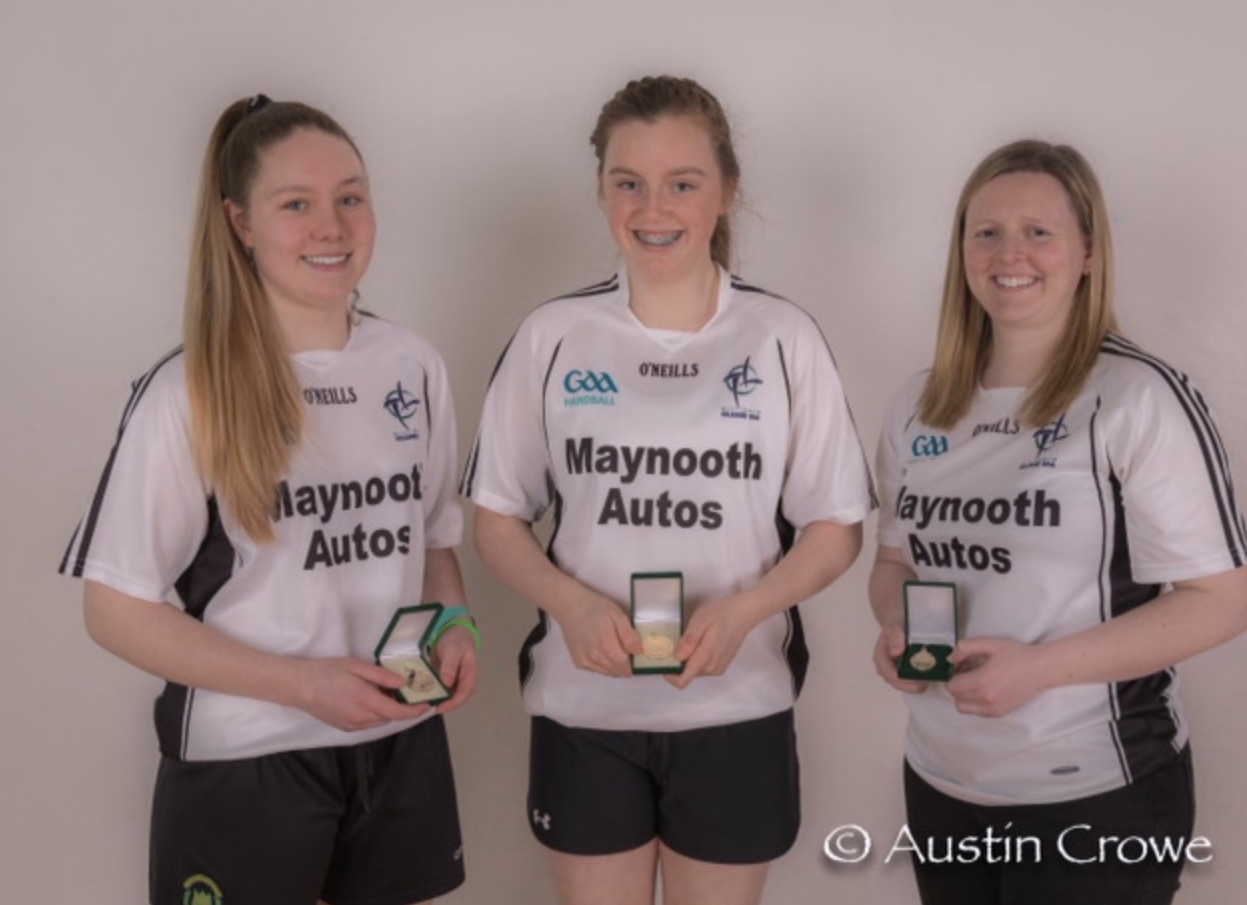 Kildare GAA had a very successful weekend at the 2017 O'Neill's All-Ireland 40×20 Singles Championships. Congratulations to our All Ireland 2017 Handball Winners, Leah Doyle, Abby Tarrant and Ellen O'Connor.
In the Under 16 Singles Leah Doyle defeated the 2016 Under 14 champion Mairead Fox (Tyrone) 21-10, 21-7
In the Under 15 Singles Abby Tarrant defeated Cailiosa Ni Dhuill (Armagh) 15-6, 15-7
In the Ladies Junior B Singles Ellen O'Connor defeated Michelle Warren (Tyrone) 20-21, 21-13, 21-20
The future of GAA Handball in Kildare is in safe hands.
---
Gradaim an Uachtarain 2017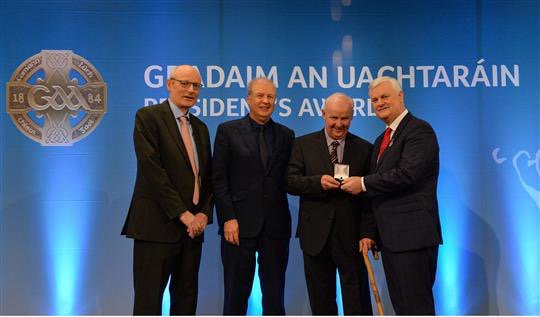 Congratulations to Matt Purcell from Ballymore Eustace who received the 2017 GAA Presidential Handball award on Friday 10th March.
The Gradaim an Uachtaráin event is an opportunity for president Aogán Ó Fearghail to acknowledge the outstanding commitment and long service across the club, and county network from people whose highly valued contribution may not be recognised on the national stage.
Matt Purcell will forever be associated with Ballymore Eustace Handball Club and he enjoyed a fabulously successful playing career from 1958 to 1984. In 1984 Matt teamed up with the legendary Pat Kirby to win the World Masters 40 x 20 title in Croke Park. This World title was the last major win of a wonderful handball career for Matt. Since then he served in various administrative roles at club and county level for decades, keeping Ballymore Eustace and Kildare at the forefront of the sport through his relentless drive to keep handball alive and well in all its codes. He is also a renowned handball historian.