Ballygowan and Energise Sport unveiled as new Official Hydration Partners of Kildare GAA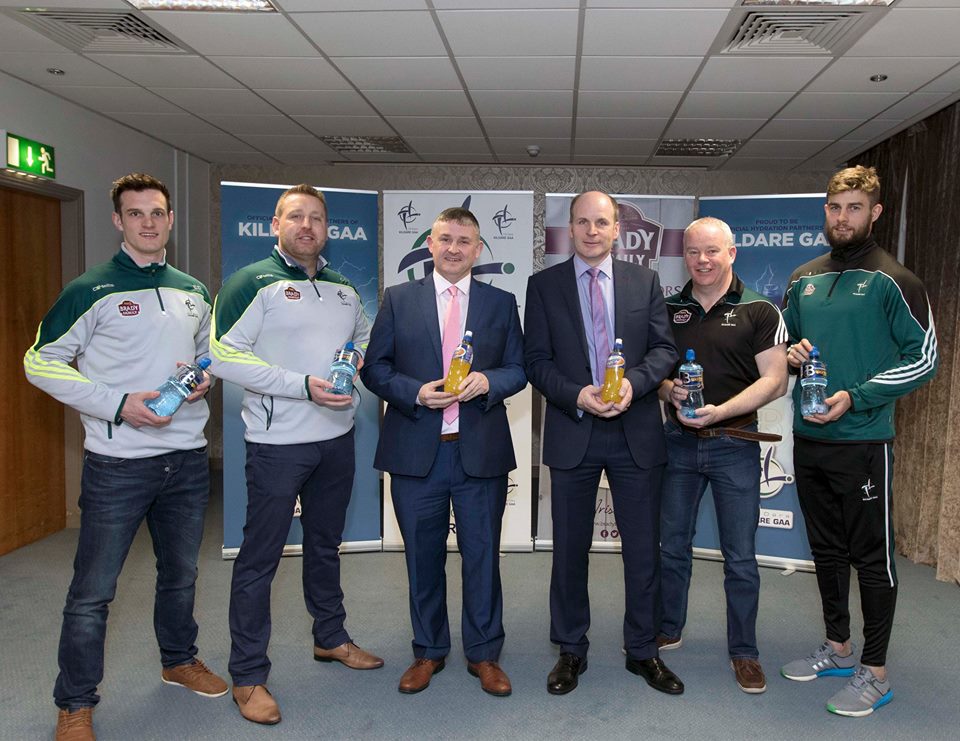 Ireland's leading bottled water, Ballygowan, and Energise Sport, part of Britvic Ireland  were last evening been unveiled as the official hydration partners of Kildare GAA. Under the new partnership Ballygowan and Energise Sport will support Kildare hurling and football teams across all their adult teams.
Kildare Senior Football captain, Eoin Doyle, as well as Senior Hurling captain, Paul Divilly, were on hand to launch the partnership ahead of the Senior Footballers' Alliance Football League Division 3 Final and the Senior Hurlers First Round game in the Christy Ring Cup.
Senior Football Manager, Cian O'Neill and his hurling counterpart, Joe Quaid, were also in attendance.
Welcoming the partnership, Ger Donnelly, Chairman of Kildare County Board, said that having a leading company like Britvic Ireland on board emphasised Kildare GAA's attractiveness as a partner to the business community nationally and locally.
"Players know that hydration in an important part of peak performance and Kildare GAA is delighted to have on board Ballygowan and Energise Sport, recognised as leading brands in this area, to assist our players in performing to the highest level.
We are looking forward to building our relationship with Britvic Ireland as we each strive to be the best in our field".
Sian Young, Manager Britvic Ireland, stated: "Kildare GAA is a perfect partner for both Ballygowan and Energise Sport. The passion, pride and determination that drive Kildare GAA and their passionate supporters are an inspiration to us all.
Collaborating with Kildare GAA gives us a great platform to promote the benefits of healthy hydration for everyone. We share the deep rooted pride in our brands that Kildare fans share for their county and we are thrilled to get behind the Lilywhites in 2016 and beyond".