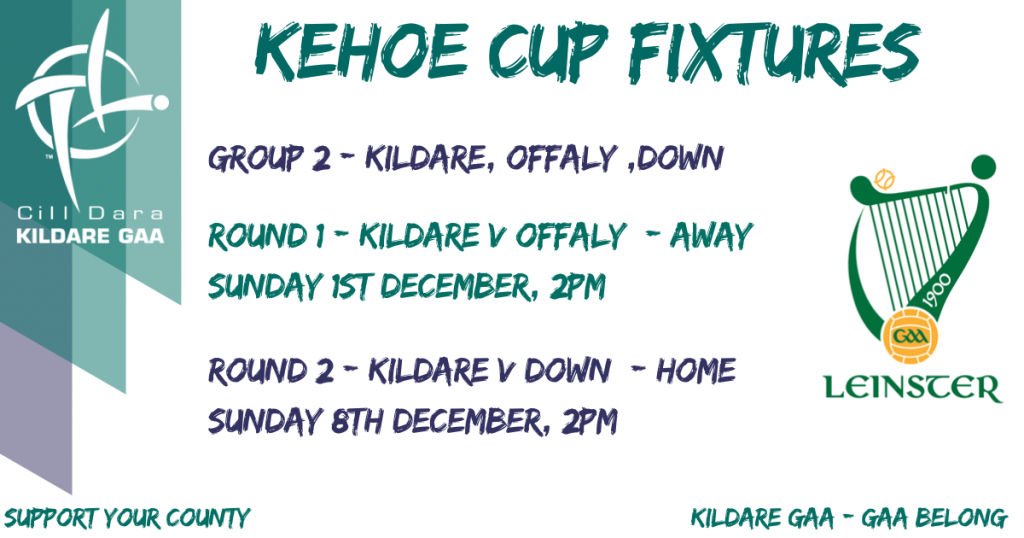 The Kildare Senior Hurling will play Offaly & Down in the group stages of the 2020 Kehoe Cup.
In round 1 the travel to Offaly on the Sunday 1st of December & are home to Down in round 2 on Sunday 8th December.
Best of luck to the team & management with their preparations.
Group 1: Antrim, Meath, Wicklow 
Group 2: Kildare, Offaly, Down
Kildare Fixtures:
Round 1 – Kildare v Offaly
Sunday 1st December, 2pm
Venue: Offaly Venue
Round 2 – Kildare v Down
Sunday 8th December, 2pm
Venue: Kildare Venue
#KildareGAA #KildareHurling