Child Safeguarding Statement: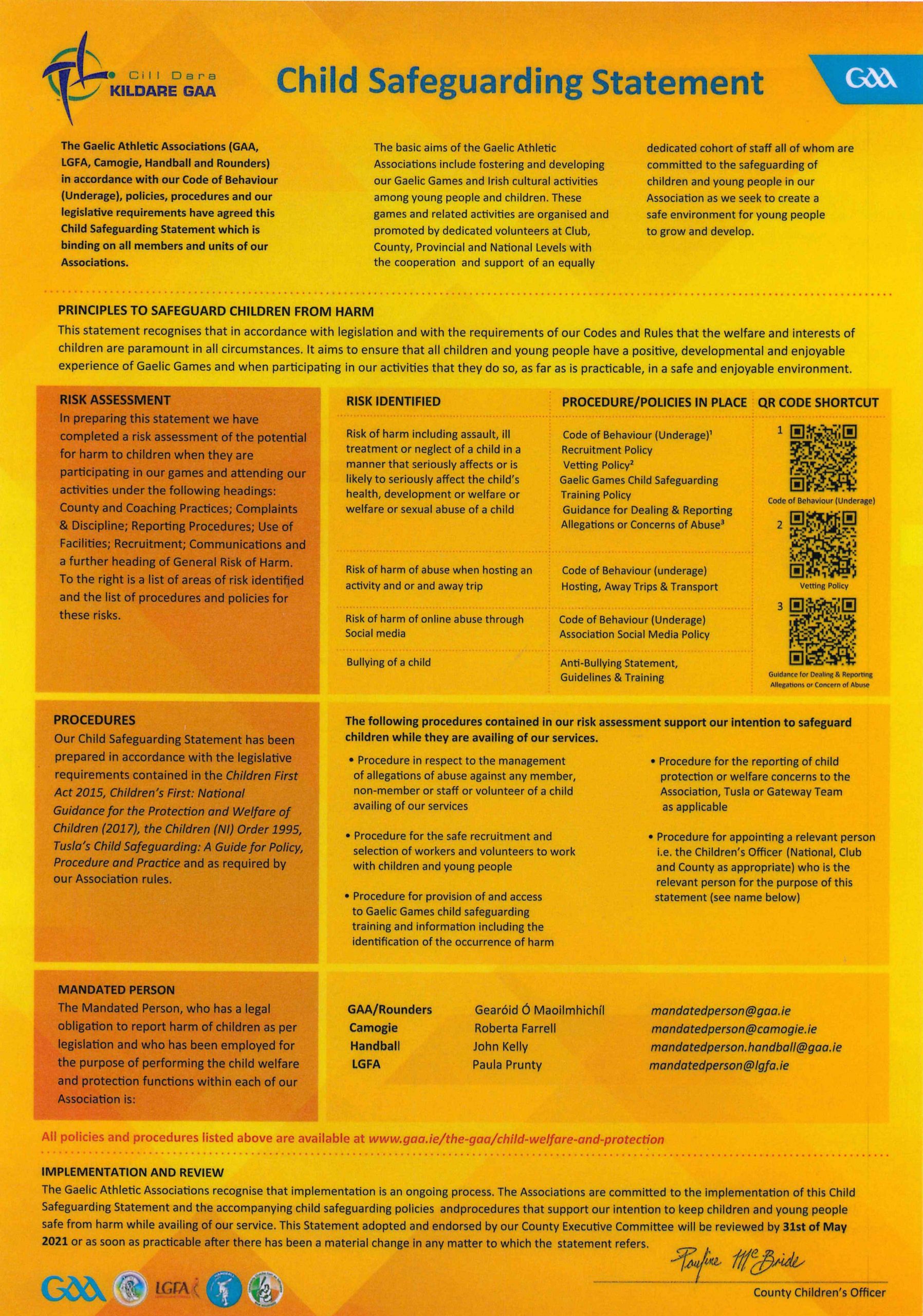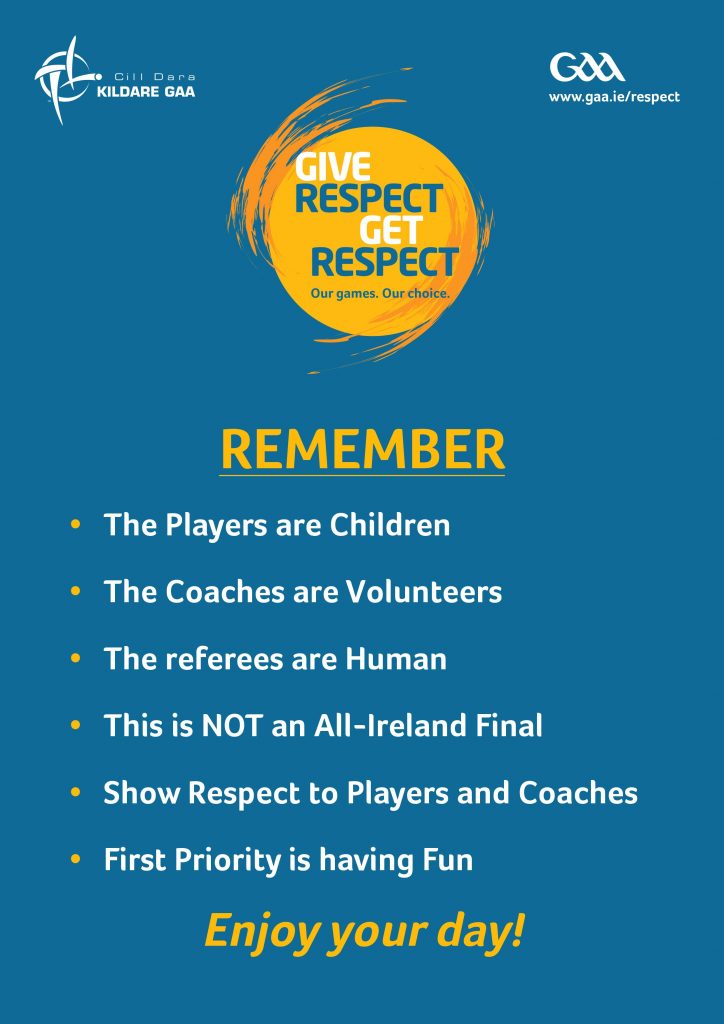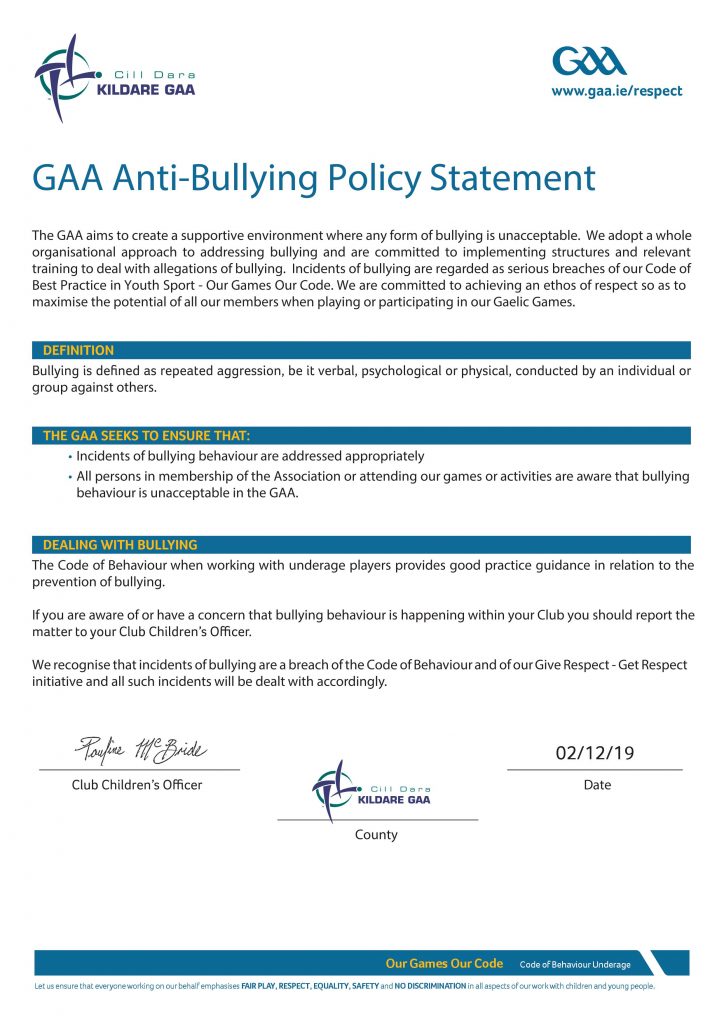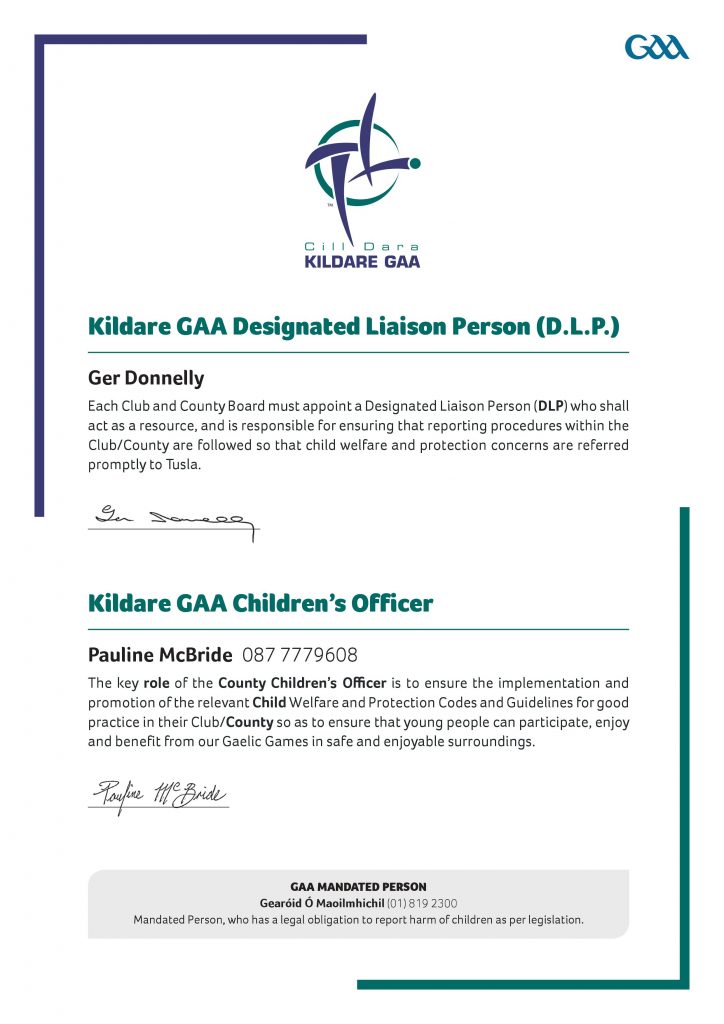 Click on the link below to read the document – Maintaining appropriate levels of behaviour in our work with children and young people: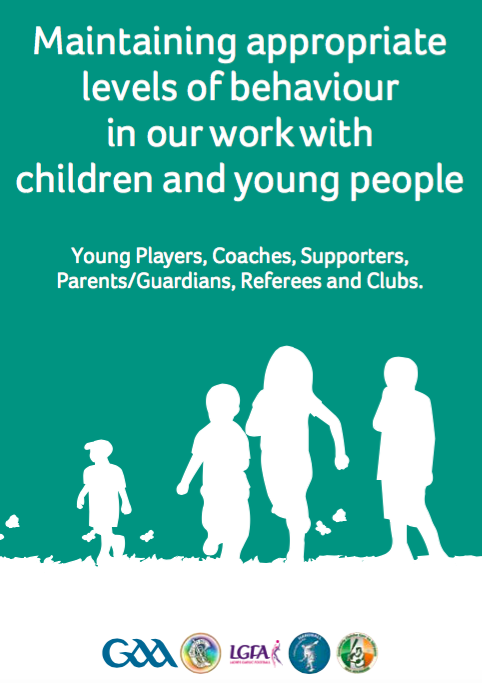 Child Welfare & Protection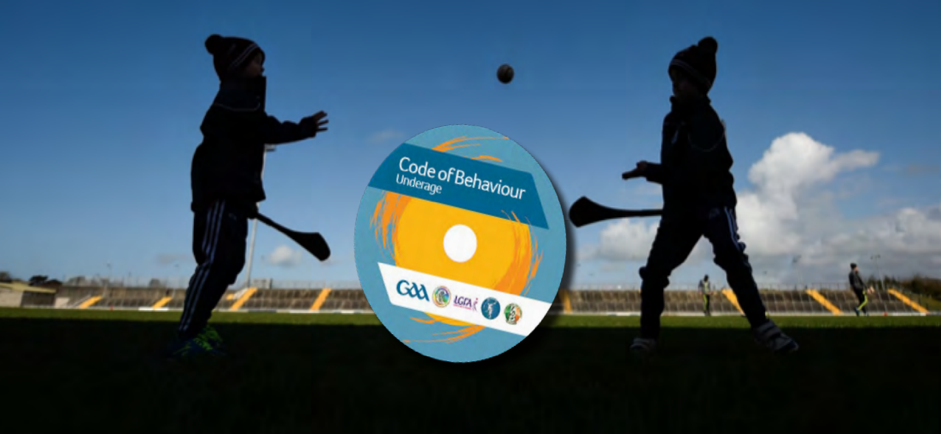 The new Code of Beh
a
viour (Underage), highlights the levels of behaviour that the GAA seeks from those who are playing, coaching, officiating or attending our underage games.
Packed with 10 different sections the Code of Behaviour (Underage) has been updated to reflect recent child safeguarding legislative requirements that are now enshrined in our Rules and in the day to day organising of our games.
Sections include guidance on maintaining appropriate levels of behaviour when working with children and young people, how to promote the Code and also deal with breaches of the Code, useful guidance on recruiting coaches and managers for underage teams, how to plan away trips, the Club child safeguarding statement, dealing with bullying of children and young people, social media guidance and how to report any concerns or allegations of abuse.
The Code of Behaviour (Underage) applies to all of the Gaelic Games Associations – GAA, Ladies Football, Camogie, Handball and Rounders – and may be downloaded at
https://www.gaa.ie/the-gaa/child-welfare-and-protection/
Garda Vetting
Click on the link below for information and application on Garda Vetting: 
 GAA Child Welfare and Protection Awareness in Sport Workshops
Child Welfare Tutors
| | | |
| --- | --- | --- |
| Roberta Farrell | 087 7695463 | robertaf_2@hotmail.com |
| Pauline Mc Bride | 087 7779608 | pollywollymcb@gmail.com |
| Pat Mc Evoy | 087 2340065 | pimmcevoy@gmail.com |
| Patrick Payne | 087 2511459 | paynep@eircom.net |